I know a lot of travellers get to Toronto several times a year for work and aside from the abundance of great restaurants, shopping and of course your clients – turning Toronto into a 'bleisure' trip is one thing that often travellers don't think of. If you don't know what 'bleisure travel' is, then you are in luck. Bleisure is a new portmanteau, and it refers to "the activity of combining business travel with leisure time".
More and more business travellers are jumping on the idea of bleisure trips, so why shouldn't you? I have compiled some easy ideas, that might not be commonly thought of, for your next bleisure trip to Toronto.
For the hockey fan:
Why not finally listen to your inner child? First stop – the Hockey Hall of Fame. It's situated right downtown on Yonge Street and perfect for even casual fans. From Tim Horton (yes he really was a famous hockey player) to Wayne Gretzky and everyone in between, this really is the perfect spot to spend a few hours for all hockey fans –  you might even get to touch the cup! Did I mention that Scotiabank Arena is only a 5 min walk away, just in case you want to see the Leafs in action? Be prepared, a Leafs game is a very sought after ticket and after Montreal and New York, they are the most expensive in the NHL starting at $187 a ticket. If that's too rich for your blood, first start at the Hall of Fame and pop down to Wayne Gretzky's bar which is only 15 minutes away and you might just get to see 'The Great One' if he happens to pop in for a drink.
For the Nature Lover:
Cottages in lake country are the best way to escape Toronto which has famously been coined the 'Center of the Universe' by locals and Canadians alike. Why not get out of the hustle and bustle and get out to the lakes?  Be prepared there are lots of them! They are only ever an hour or two away from downtown. Best months for this of course are June-September or you can do what I did and pop by for the winter if you want to try your hand at ice fishing/skidooing.
For the Thrill Seeker:
The CN Tower looms large over the city of Toronto. You can see the tower from 160 kms (100 miles) away on a clear day. For 32 years the CN Tower was the largest free standing structure in the world and still today is something every person that comes to Toronto should do (if they want to get a different type of high). While taking in the views, why not do exactly what your mom told you not to do, and try the CN Tower Edgewalk. Torontonians have called it "the most thrilling attraction in the history of the city".I just called it 'crazy' when I did it. Jumpsuit, safety ropes, you and a harness and pop outside for an hour long walk through the clouds. If you aren't great with heights, you might just want to stick to the observation level.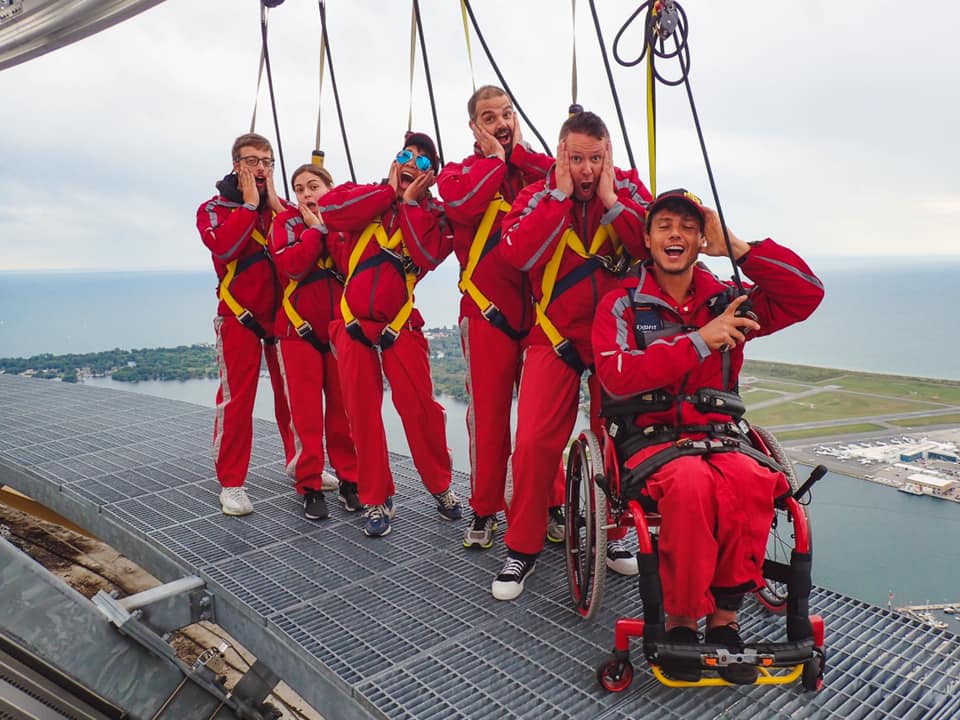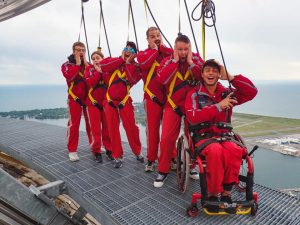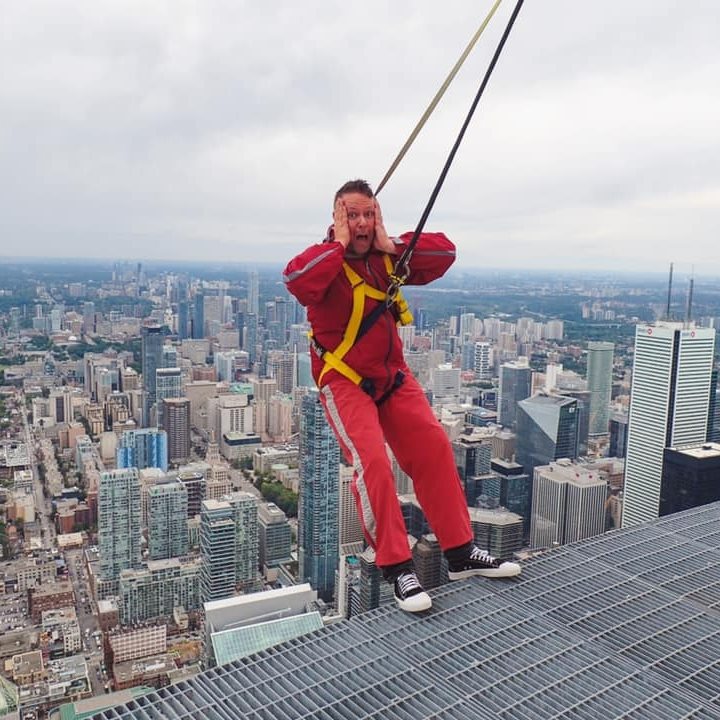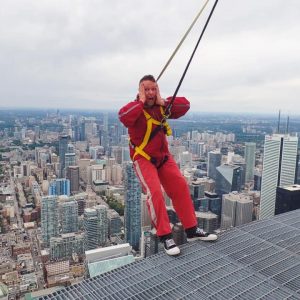 (On top of the world..well the CN Tower doing the Edgewalk)
For those that like to see Natural Wonders of the World:
Niagara Falls, once called the Honeymoon capital of the world, still doesn't disappoint today (even if honeymooners typically pick warmer locales to visit). The Canadian side is more picturesque with plenty of viewing options and makes for an easy day trip from Toronto. A journey on the famous 'Maid of the Mist' is a must and it's a great place for a night out at one of the two casinos (with fall views of course) or just to relax for the day, solo or with friends.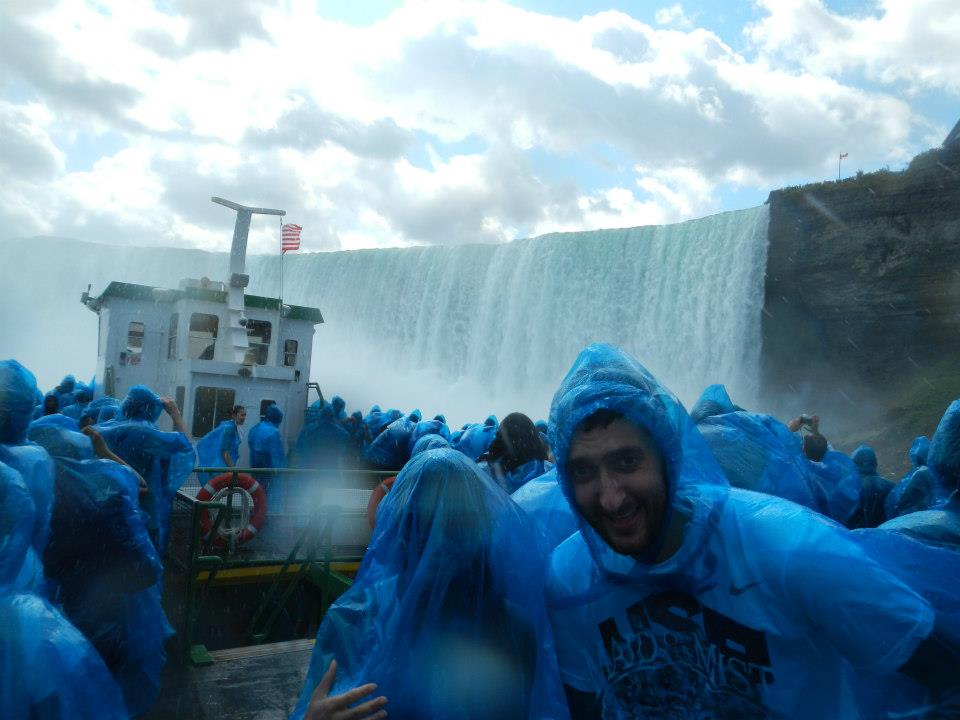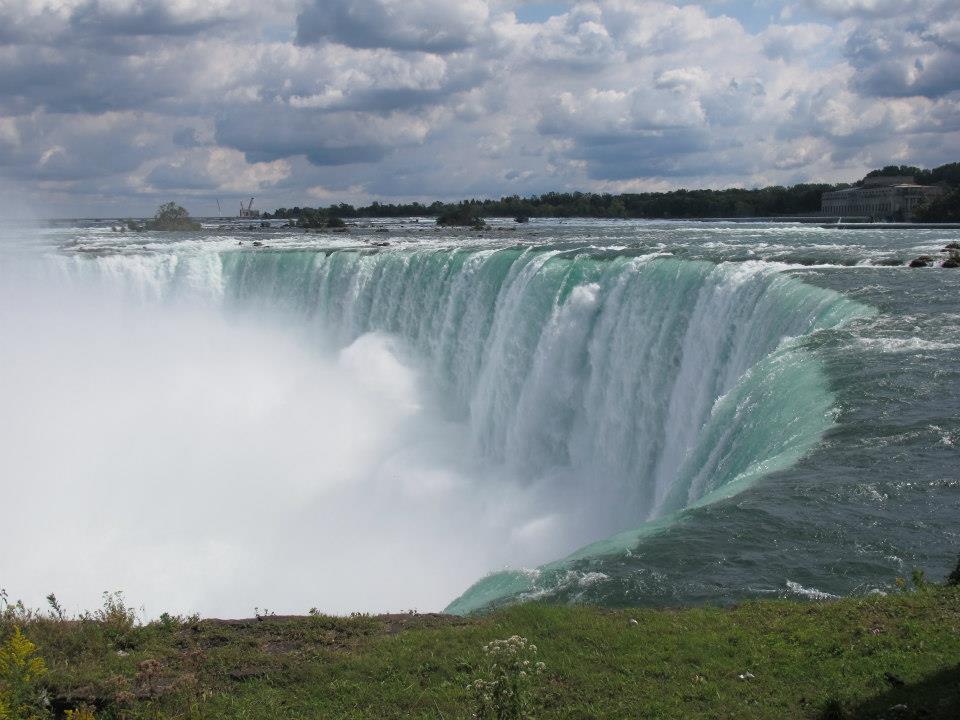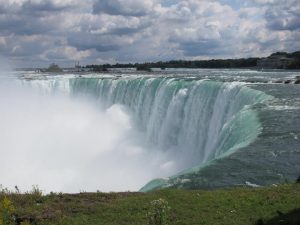 For those that like to shop, shop, shop.
Outlets are starting to come to the rest of Canada but have been a steady part of the shopping world in Ontario for years. For big brands like Nike, Ralph Lauren, Coach, Levi's and Banana Republic, the first question is why pay retail? With over 10 outlet malls all within an hour's drive of the big city, why not spend a little extra time (and money) and do some retail therapy on your next trip out here. Toronto Premium Outlet Mall, Dixie Mall and Heartland Town Centre are three great options to literally shop till you drop (or get on the plane) as those 3 are all within 20 mins of the airport.
For the Sports Lover:
If you are a big sports lover like me, then Toronto is the perfect city for you. If you're into basketball like I am, then seeing a Raptors game is a must. Obviously for hockey you've got the Leafs. If CFL/NFL is your thing then the Argonauts are the local team or in under 2 hours you can be in Buffalo, supporting the (partially) home town Buffalo Bills. Toronto FC is the famous draw for all the soccer fans and then of course if baseball is your thing, Rogers Centre (previously the Skydome) is the place to see the 'old game' be played. With so many options for the casual sports fan, this really is a great sports city. If you can't decide, pop on down to Real Sports Bar and see all of the games on over 200 TVs and the largest plasma screen in North America, it's a sight in itself!
Whether or not you agree with the 'Center of the Universe' tag, it's hard to deny the importance of Toronto as both a business and tourism destination.  There is so much more to the city than the things I've touched on here.  If you can, add an extra day or two and make your next trip to Toronto a bleisure trip!

To book your next 'bleisure' trip contact a Worldgo Vacation Specialist at 1-888-236-1566 or by email at travelrequests@worldgo.ca
Written by: Miles Walker
Date: July 7th, 2020
Miles Walker lives for travel, which is quite fitting given his name! He has done BDM/Sales Manager work for On The Go Tours, Topdeck Travel and Blueroads Touring. He has called Melbourne, Tonga, London, Toronto and Ethiopia home at various points throughout his life and after recently travelling to Azerbaijan and Georgia his country count is somewhere in the low 80's.