Top 3 Airports in North America To Make The Most Out Of Long Layovers
While there are more direct flights to far-away destinations than ever, we are still sometimes faced with dreaded long layovers. Whether planned or not, a long layover can be painful, but if you're in the right place, it doesn't have to be. Millions of dollars are invested in making airports more interesting, offering amenities to travellers to make their travel experience a good one. Whether it is yoga rooms, lounges, mini-theatres, great food, or being within close proximity to tourist sites, these airports are the best of North America, and make your stopover merely a part of your vacation!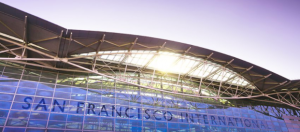 Travelling from San Francisco International Airport is simple, and within 30 minutes you can arrive at some of the top destinations in the city. Union Square, SOMA, The Mission District and Chinatown hold all a short trip away from the airport. If you've got more than 4 hours of time between flights, why not hop the train and enjoy a little tour of this beautiful, historical, windy city?
The airport also has pretty fantastic amenities to make your stay more enjoyable. Good food, lots of seating, tons places to charge your cell phone, beautiful art installations, an aviation capacity & library, meditation room, spas, yoga rooms, and probably the best service: the Wag Brigade. With the Wag Brigade, a team of specially chosen therapy dogs come through the terminals with "Pet Me" signs, giving travellers a chance to socialize with dogs. Honestly, what could make your trip more enjoyable?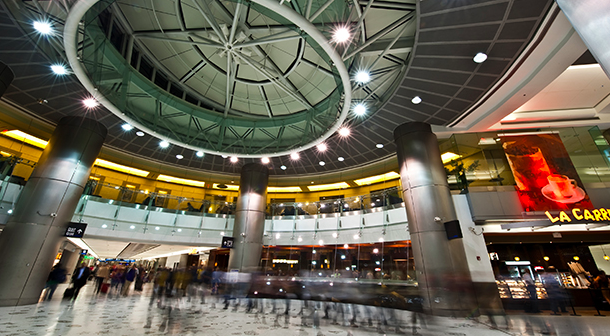 Bienvenidos a Miami! A mere 10 kilometres from downtown, the Miami airport is a great stop for anyone looking to grab a little sunshine on their way to their destination. A 50-minute bus ride takes you to South Beach where you can enjoy some of the best people-watching of your life, or dine on incredibly fresh seafood while you await your connecting flight.
The airport itself is more a shopping mall than it is an airport. The terminals are lined with designer shops, restaurants, and has a distinct Latin flair that is so Miami. Enjoy delicious Cuban sandwiches, jerk chicken, shrimp ceviche, all at your fingertips. Head to the yoga room to stretch out between flights, or stop in at one of the spas for a massage. You'll head to your next flight refreshed, relaxed, and feel great!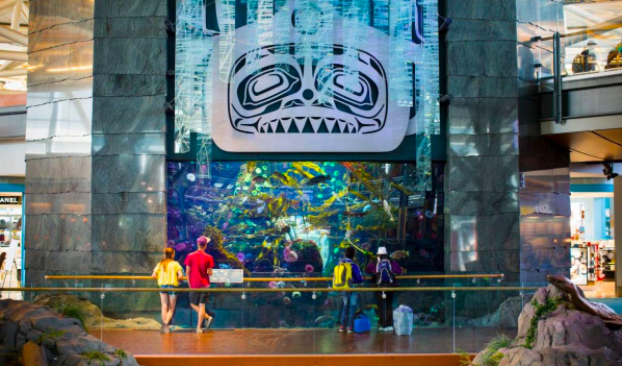 For us, we call this home, but if you're heading to Asia, Europe, the Caribbean, South America, and other exotic destinations, Vancouver (or YVR) may be one of the stops on your itinerary. Luckily, Vancouver is excellent, and the airport is no limitation. We don't think we are biased either. For the last eight years, YVR has been voted the Best Airport in North America, and it is also #13 out of the top 100 airports in the world.
If you've got a long layover ahead of you, hop on the Canada Line which takes you right downtown, or stop off along the way. McArthurGlen Outlets is two stops away if you're into premium outlet shopping. Or, stay on the Skytrain to Waterfront Station where you can explore historic Gastown and dine at one of the fantastic restaurants in the area.
If you'd rather hang out around the airport, wander around the terminals and enjoy the tranquil fountains, beautiful artworks, excellent dining options, and premium shopping. There are few airports more chill than Vancouver, so enjoy some time to breathe.
Now go ahead and plan your next vacation. If you've got an option with a long layover and a chance to see one of these great cities, your extended travel itinerary will be a breeze!