Our Favourite Top 3 Coworking Spaces in Toronto
Traditional workspaces are becoming increasingly unaffordable in major cities, especially for new businesses and startups. The need for a professional space, with access to a boardroom, is a considerable benefit of setting up an office in a coworking space. For a fraction what you would spend on rent, you have access to all of the amenities you'd have in a regular office, and often a more inspiring environment with the ability to collaborate and learn from other businesses in the building.
Toronto is home to an incredible selection of coworking spaces. Whether you are looking for a long-term setup or a solution for those working on the road, there are loads of options. Rather than trying to set up in a hotel room, restaurant, or cafe, you can grab a desk in a coworking space, meet new people, and get your work done efficiently.
Here are our picks for top 3 picks for coworking spaces in Toronto:
Photo credit: Acme Works
Located in Toronto's West End, Acme Works is a converted industrial space, popular with entrepreneurs, professionals, and creative workers. The area was renovated in 2013, bringing new life to the 8,600 square foot space. They offer three meeting rooms, an open-concept kitchen, large windows, and 24-hour access for members.
Day pass hours are from 10am-6pm and cost $25/day or $60/3 days. A pass grants you access to the kitchen, lounge, shared table, high-speed internet and pay-per-use printer/photocopy services.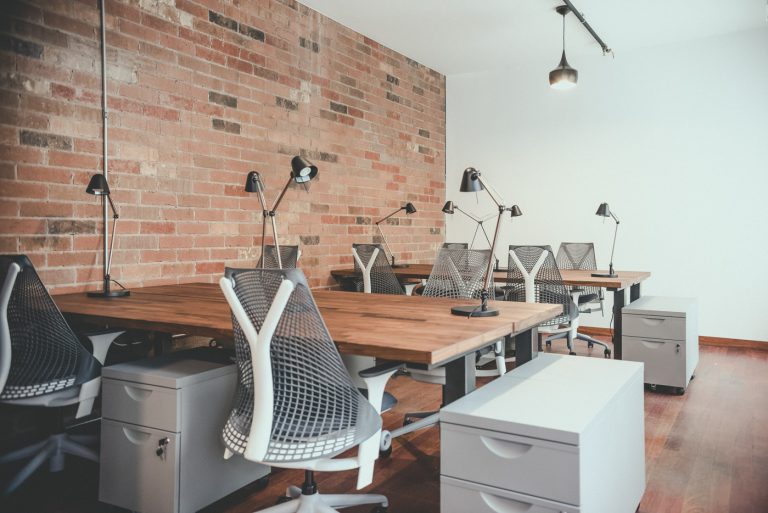 Photo credit: Verkspace
In Toronto's downtown Eastside, sits Verkspace, four floors of brick & beam, idea-inspiring space. Members can expect 24-hour access to lounges and desks, monthly meeting room credits, high-speed internet, coffee & beverage service, printer access, a mailing address, and beautiful, comfortable furnishings. Those looking to drop in can get a day pass for $30, or purchase a package of 10 passes for $250.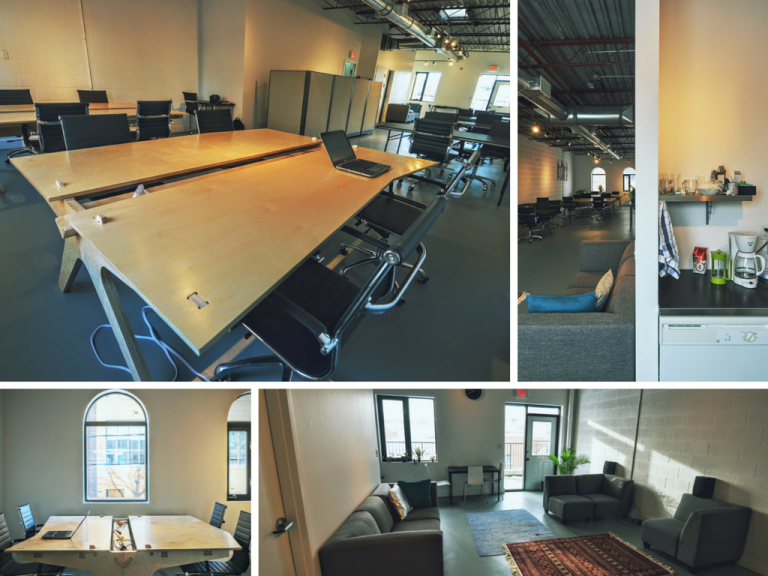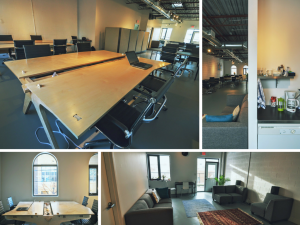 Photo credit: Lab T.O.
Head to Junction Triangle, and you'll come across Lab T.O., a unique space made for contractors and entrepreneurs who are looking for the cure to self-employment loneliness! Lab T.O. also offers anytime access to their members and boasts a loft-style environment with 11-foot ceilings, bright windows, and desks that have been locally made. A day pass costs $20 and includes internet, coffee & tea.
Finding the right workspace is very important to your success and the success of your business, so keep your options open and test out a few. If you're just passing through town, you can find reviews all over the internet about the places above, as well as the others around town. Check them out, schedule a drop-in, and see how it fits! You may just find that you've discovered a new community of like-minded people who you can collaborate with on future projects.
Happy coworking!