The holidays are right around the corner, and you might be looking for the perfect gift for your friend, coworker, employee, or other business travelers in your life. Feeling stuck on ideas? Not sure what to get for someone who is always on the road? We've got a few ideas! We've compiled a list of a few things that can make their upcoming trips a little more comfortable, and you might find a few things to add to your wish list, too!

Here are our picks for the best gifts for business travelers:
Subscription Services
Sign the recipient up for a subscription for a year! The best part of this gift is that it may be something they've never thought of for themselves. We have a few ideas that are perfect:
Priority Pass

– Give them the gift of lounge access at more than 1200 airport lounges worldwide. Having access to a lounge on long business trips makes all the difference!

Audible

– For those who need to travel light and can't carry books, this is the best subscription! There are more than 425,000 titles to offer, making this the largest selection of audible books online.

Class Pass

– The gift of good health while travelling is a wonderful idea! Class Pass offers a variety of classes at more than 15,000 studios around the world, getting travelers out of hotel fitness rooms!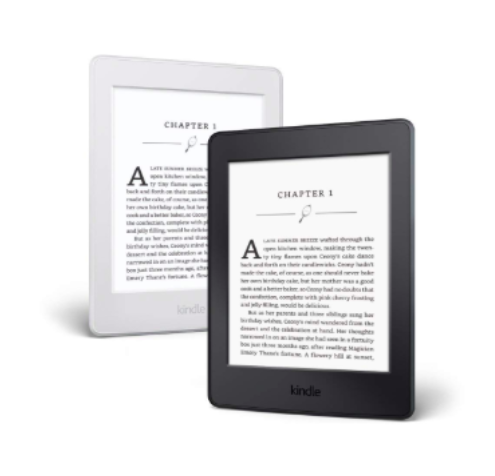 Travelling light is so much easier without having to lug around books! Gift your friend or colleague a Kindle or similar e-reader which will undoubtedly change the way they travel, and give them a chance to disconnect during downtime. With options that eliminate blue light, your friend will be able to gain a more restful sleep without having to squint at a bright mobile phone screen.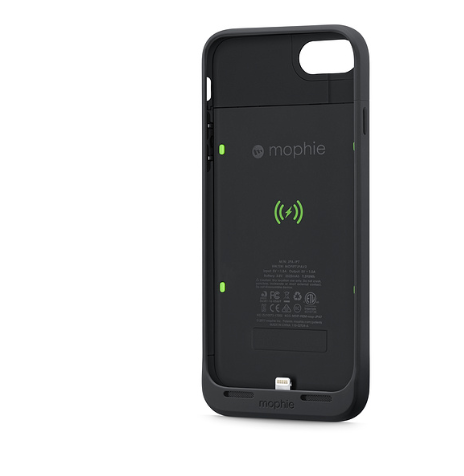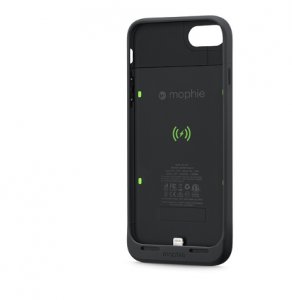 Having an external battery pack is great for during travel when access to a plug is not possible. During the day or when travelling between meetings, it can be cumbersome to carry it around. There's a great solution – a case with a built-in battery!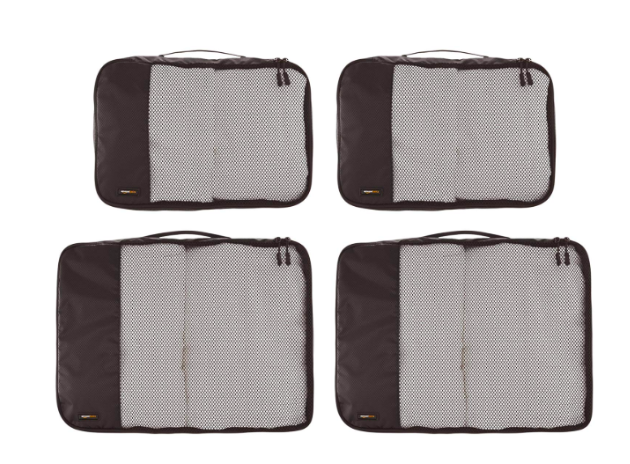 Give the gift of organization and ease of packing for business trips! Having good organization makes all the difference when travelling for work and keeps everything one needs right where they need it!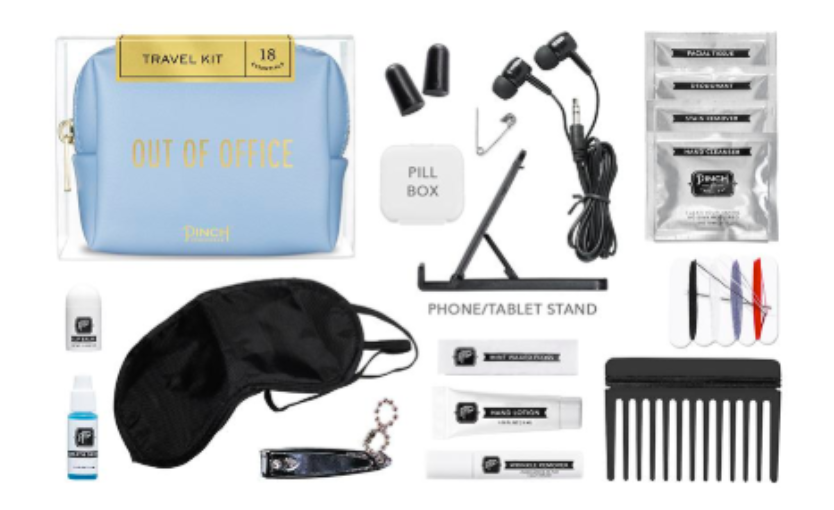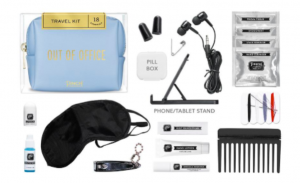 Apart from bringing everything and the kitchen sink along on a business trip, these little kits are a life-saver. Choose from kits for Him or Her, and a variety of needs from travel to tech. The kits take up minimal space in a bag and can save the day in a pinch.
Whatever you choose to gift, whether you're planning ahead or thinking of something last minute, we hope you've found a few great options. Giving the gift of simpler travel is as thoughtful as it is practical! Happy Holidays from all of us at Worldgo Travel Management!