There are a lot of reasons to visit Montreal, the City of Saints, also well known as Canada's Festival City. In recent years, the city has seen a number of startups in the tech industry and a recent report proposes that Montreal will see an economic growth of 3.2 percent in 2017 and 2 percent in 2018. This exciting growth is great for a number of industries, so it's possible you'll find yourself there for a meeting or two. If so, make sure to take some time to explore this city! It is one of the most cultural, happening cities in Canada to visit, so make the most of it. We've got a few ideas on the best ways to spend an extra 24 hours in Montreal:
Morning:
One of the best things about Montreal is that no matter what time of year you visit, there is always something to do. The city is easily navigated through the wonderful metro system, and if the train doesn't go there, a bus does. Off the bat, you'll see that Montreal operates on a different schedule than we do in Vancouver. Things start a little later, so don't feel bad about sleeping in today. Take your time, and make your way to The Sparrow for a delicious brunch. You'll love the cozy ambiance of this small restaurant, and its location in the heart of the Plateau.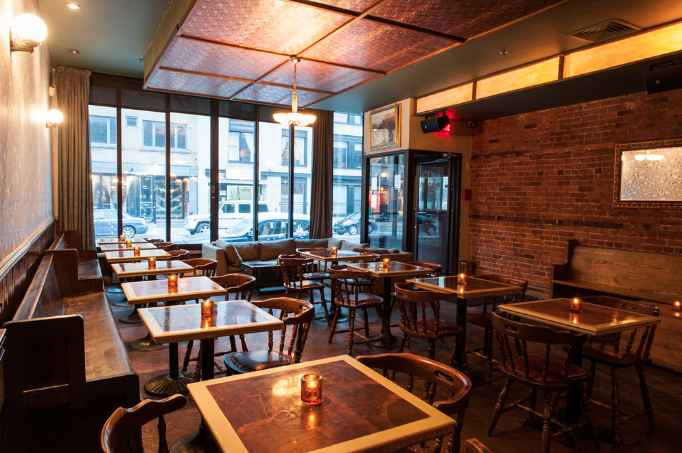 Photo Credit: The Sparrow
After filling up at the Sparrow, take some time to explore this neighbourhood. It's jam-packed with history and funky little shops throughout. If you're here on a weekend, almost definitely there will be something going on! If you're looking for ideas, check out MTL Blog, where you can always find upcoming events.  
Afternoon:
Now that you've explored the "Plateau" head down to the Old Port or Vieux-Port, where you'll feel you've just stepped into a small town in Europe. This part of Montreal is packed with old-world charm, gorgeous buildings, great restaurants and bars, cobblestone streets and is so quintessentially Montreal. You can't visit the city and not the Old Port. You'll find from here you can wander through Old Montreal, and if you're visiting from Spring to Fall, there are a number of outdoor activities scattered around. If you find yourself there in the winter, few places are more magical than Old Montreal as the sun sets and the glimmering lights come on. Montreal celebrates its winters, so watch for any number of festivals regardless of snow or cold weather!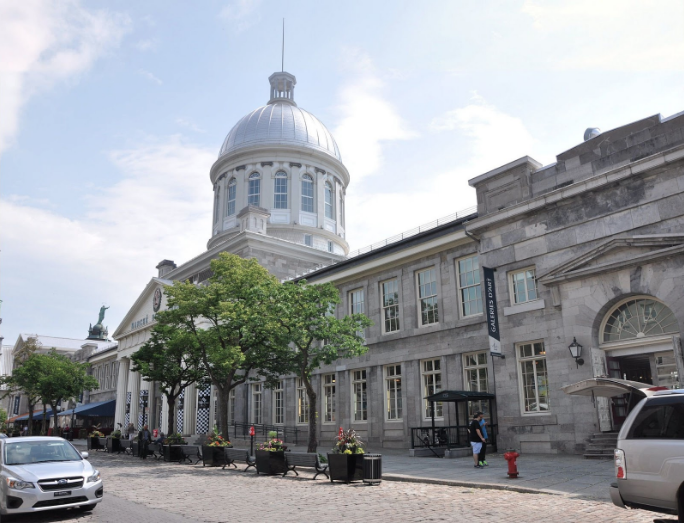 Pop into the Marche Bonsecours to check out this historic building and boutiques and restaurants. After, duck into any of the pubs or bars and restaurants and join the very happening cinq-à-sept (5pm-to-7pm), crowd.
Evening:
By this time there's no doubt you've fallen in love with this part of Montreal, and you can always return later! But first make your way over to St. Denis Street (or rue St-Denis), where you'll find Chambre À Part. This rustic-chic gem has warm ambiance as well as delicious dishes that won't break the bank. Take a walk along St. Denis, taking in the historic buildings, colorful spheres in the trees. Stop off at one of many bars along this street, or make your way to St. Catherine where you will have unlimited options.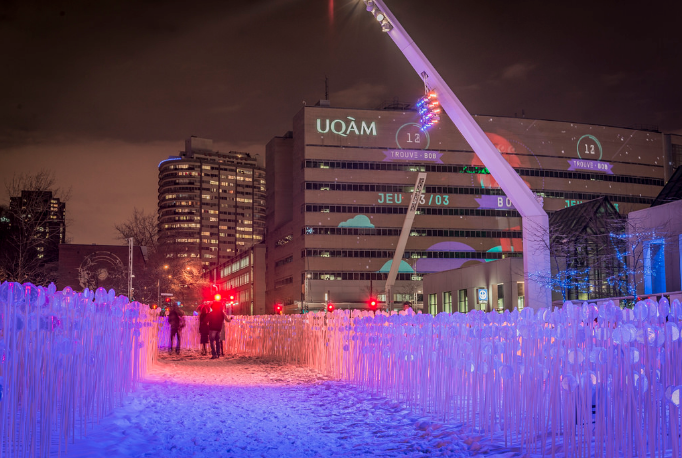 Photo by: Matias Garabedian
Wander past Place des Arts where any time of the year you will find beautiful displays of art and light, or in the warmer months, fountains you can simply stroll through. The area is often blocked off in the summer months where music festivals and outdoor concerts delight locals and visitors alike.
Wander along St. Catherine's and grab a pint at one of the lively pubs or bars on Rue Crescent. At Hurley's Irish Pub you can enjoy live music every night of the week. There are two floors with completely different vibes. Downstairs you'll find a more Irish pub feel if that' is what you are looking for!
Late Night:
Lucky for you, Montreal is a city with an exciting nightlife. At any given point of the night, you can make your way to a new place and have a very different experience. With great live music, tasty drinks and great food, not to mention many that stay open until 4 am, there's no need to rush around when you only have 24 hours in Montreal. Slow down, taste your meals, and take in the culture that is so uniquely Montreal.