In 1952 during The Great Smog, London gained the nickname "The Big Smoke". The name stuck and the tongue-in-cheek humour has stuck, too. Wherever you go in the city, you'll encounter this satirical humour, poking fun at seemingly normal things. London is a hugely multicultural city with an even larger history. It is near impossible to see everything with just a day in London, but we are here to help. With a few smart moves, you can spend less time moving around and more time exploring. Here are our recommendations for next time you have 24 Hours in London:
Morning:
There is no better way to start off a day in London than with a full English Breakfast. Head over to the Regency Cafe in Westminster. This no-frills cafe indulges diners in an authentic egg, bacon, sausage, beans and toast breakfast, but also offers other English favourites like black pudding and Bubble & Squeak.
No doubt you will be stuffed and ready to roll around the Westminster area. The morning is a wonderful time to check out Westminster Abbey before the crowds hit. Take some time this morning to appreciate the intricate detail and history of this infamous church. After taking in the Abbey, explore the Houses of Parliament, Big Ben and of course, the London Eye. These historical spots are favourites to tourists, so getting it in early is a wise move.
From Westminster, make your way to the Tate Modern by taxi or transit. The Tate Modern is an impressive gallery of international contemporary and modern art, housed by the historic Bankside Power Station. Admission is free to the permanent galleries and guests only need to pay admission for special events and exhibits.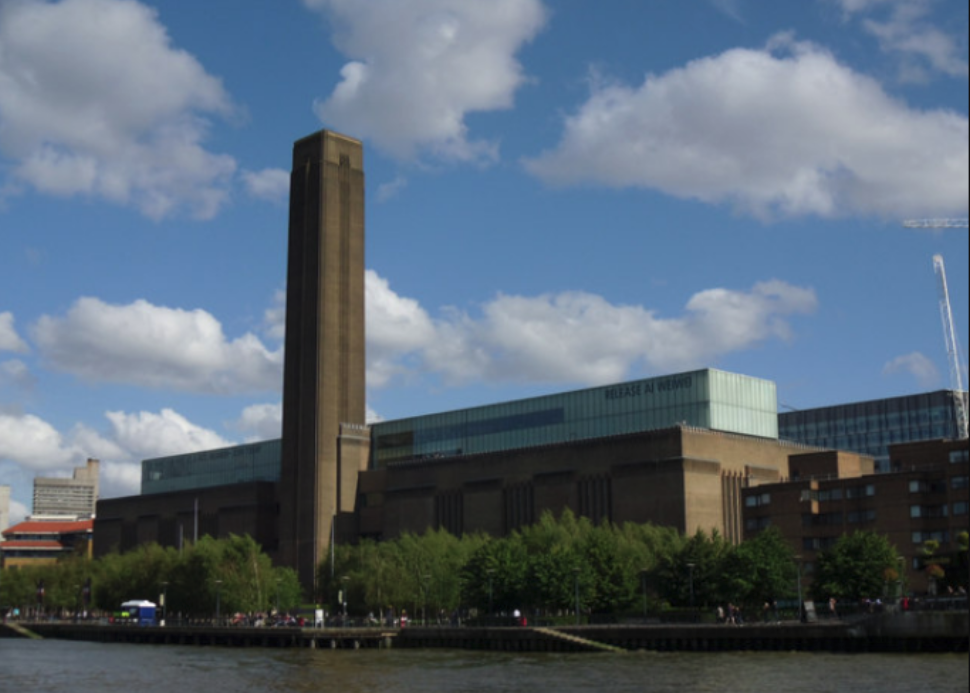 After, take a walk across Millennium Bridge, along the Thames and over to Tower Bridge. You'll encounter plenty of photo opportunities, and visit historical landmarks along the way.
Afternoon:
After a long walk, grab a taxi over to The Strand. This 1.2km stretch holds numerous restaurants, bars, and pubs. We recommend Kaspar's at the Savoy for an amazing all-day menu of oysters, fish & chips, or if you feel so inclined, a hearty burger.
Nearby are Liberty London on Regent Street & Selfridge's on Oxford Street. These two department stores are rich in history and worth a browse. Liberty is housed in a tudor-revival building, while Selfridge's flagship store is a massive 540,000 square feet of retail space and dining.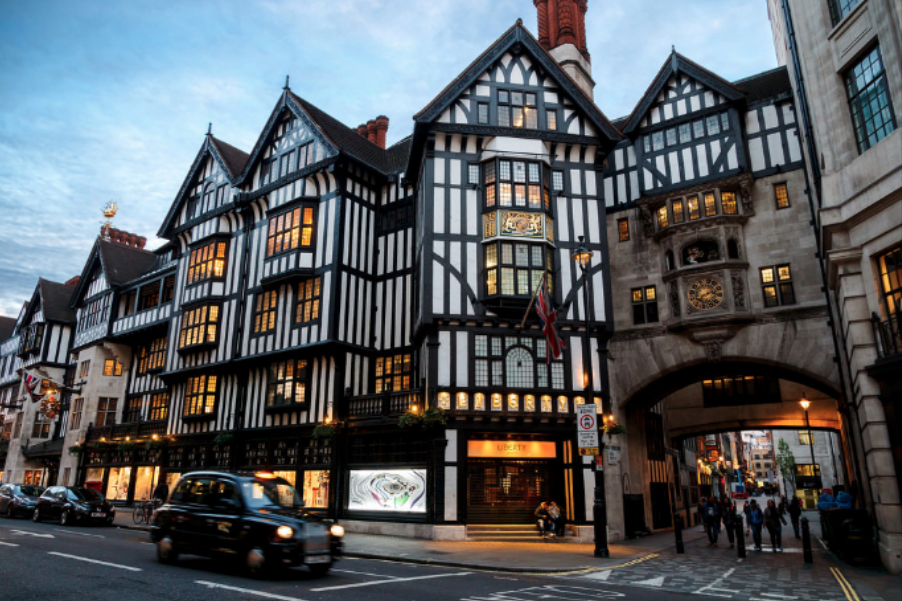 Photo Credit: Stig Nygaard
Evening:
From Oxford Street, head over to London's West End. If you're feeling peckish or are ready for a great meal, stop off at Brasserie Zédel. The building is home to three different experiences, the French restaurant Brasserie Zédel, the Live @ Zédel, and Bar Américain. For a full meal, check out the menu at the Brasserie. If you're only up for light fare and drinks while enjoying live entertainment, jump over to Live @ Zédel. If you're feeling a more casual vibe, Bar Américain is the spot for you.
After enjoying the live show, hop in a taxi back towards Soho. You can stop off at any one of the fantastic bars or pubs along the way, or take our recommendation and visit Basement Sate for a delicious dessert and drink pairings. From here, you can continue visiting nearby spots or hail a taxi and head to your hotel. Whatever you choose, we're confident you've made the most of your 24 hours in London and will eager to come back soon!