Home to 6.5 Million residents, Greater Toronto is a sprawling metropolis and Canada's largest city. It brings tourists and business travellers alike from all over the world. When visitors first stay in Toronto they often find themselves downtown among the cities bright lights. However, to know the city is to know that it is a unique collection of villages and communities, not unlike New York City. We've put together a list of what we think are the best neighbourhoods in Toronto for business travel. These are places that are convenient to access, filled with amenities and services that will make your stay enjoyable.
Harbourfront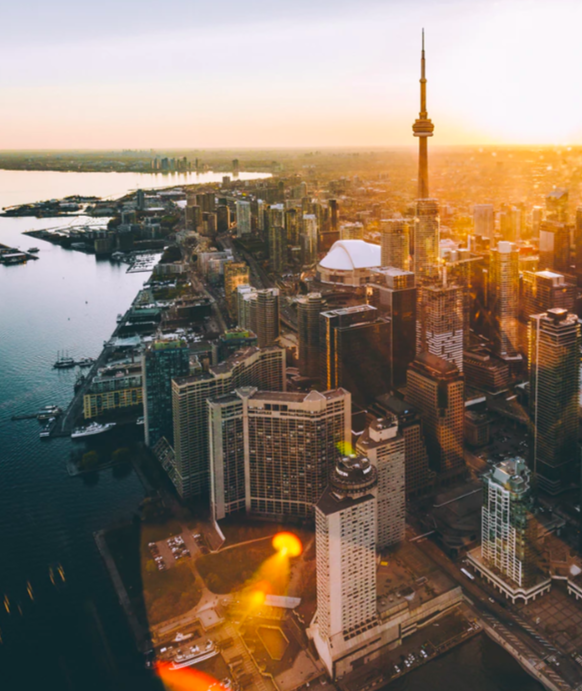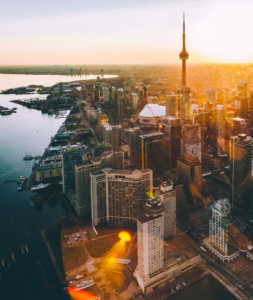 If you are heading to Toronto for business downtown, Harbourfront is your playground by the lake. It is enjoyed by all Toronto residents, as well as being a popular destination point for tourists.
The Harbourfront neighbourhood stretches along the Toronto waterfront form Bathurst to Jarvis Street. Queens Quay is the main arterial east-west road that runs through this neighbourhood. Queens Quay has a dedicated streetcar line, along with dedicated car lanes and bicycle lanes which usher residents and tourists along its busy streetscape.
Some of the neighbourhood landmarks include: Queens Quay Terminal, Jack Layton Ferry terminal, Harbour Square, Redpath Sugar, Harbourfront Centre, HTO Park, Toronto Music Garden, Waterfront Community Centre and City School. Harbourfront sits steps away from the South Core, home to the city's major sporting venues and glitzy nightlife.
Yorkville
Yorkville is one of Toronto's most dynamic neighbourhoods. It is an eclectic mix of luxury condominium apartment buildings, commercial office towers, four star hotels, theatres, gourmet restaurants, a prestigious shopping district and picture postcard Victorian homes.
Yorkville anchors Bloor Street to the North, home to some of the cities finest shopping. The commercial heart of Yorkville is located on both Yorkville Avenue and on Cumberland Street. The transition to Yorkville's quiet residential pocket is gradual, as Victorian houses shift from retail to residential uses in a seamless pattern that is uniquely Yorkville.
Roncesvalles
Those that travel to Toronto regularly often make their way to Roncesvalles. The 'village' is known for its European ambience and small-town feel.This neighbourhood is popular with hipsters and young families who appreciate the convenience of the location just west of downtown.The close proximity to High Park, Toronto waterfront bicycle and walking trails, easy access to public transit, and the Roncesvalles shops and restaurants have also become popular in recent years.
The Roncesvalles Polish Festival, which takes place annually in September, attracts thousands of visitors. Roncesvalles Avenue is closed off for this festival that includes Polish dancers, children's games and rides, polka bands and lots of food and refreshments.
Roncesvalles Avenue is said to be a favourite among streetcar enthusiasts, who relish the fact that the stops are distanced far enough apart for the streetcar to build up some speed, and who appreciate the picturesque and lively atmosphere along the route.
The Beaches
The Beach looks and feels more like a lakeside resort town, than a big city neighbourhood. In the summertime, thousands of Torontonians and tourists flock to The Beach to walk on The Boardwalk, exercise along the Martin Goodman Trail, relax by the water, or shop and dine at the colourful stores and restaurants along Queen Street.
The social centre of The Beaches neighbourhood is Kew Gardens, which hosts many annual events including a Christmas Tree and Menorah lighting festival, a Jazz festival, and an Arts and Crafts show.
If you find yourself planning a trip to Toronto, contact us and we will be happy to make further recommendations.