Best Apps to Create a Smooth Travel Experience for Business Travelers (2019)
Creating a seamless travel experience is increasingly important for business travellers. Business travel can be anything other than relaxing, so not having to worry about little things makes all the difference. Whether it's landing in an unfamiliar airport, long layovers, language barriers, keeping track of expenses, finding your reservations, and figuring out where to eat in a destination, we've got the answers!
Here are our picks for the best travel apps that make a smooth business travel experience.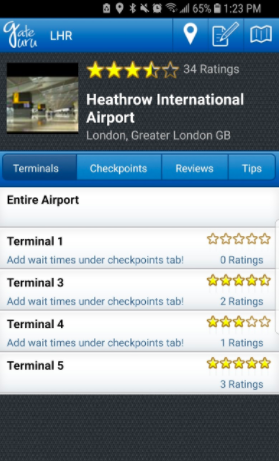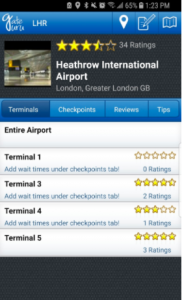 If you've arrived for your flight early or are killing time between flights, GateGuru is our go-to app to help figure out the best places to stop to eat, grab a drink, relax, or pick up any necessities. GateGuru gives you the info you need about restaurants, amenities, shops, and more, for most major airports. There's also a handy tab labelled "Tips" where other travellers have left travel tips for those passing through.
---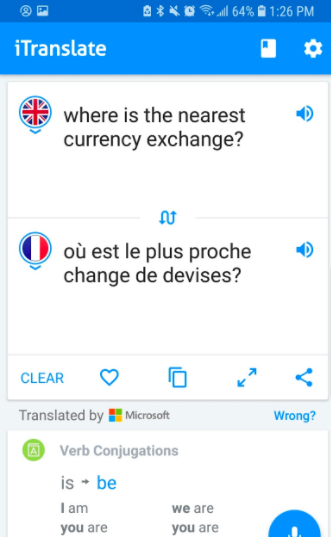 Gone are the days of carrying around phrasebooks to communicate in foreign languages. The user-friendly app iTranslate helps you translate text, websites, voice conversations, words, meanings, and more, in over 100 languages. You can translate signs and menus using your phone's camera, and even use it in offline mode if using data internationally is an issue.
---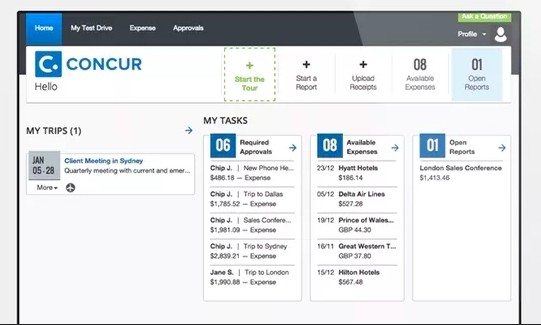 Keeping track of expenses on a business trip is a major pain. Making sure you have all of your receipts, and then compiling the time-consuming expense report after your trip is enough to leave your head spinning.
Concur works with businesses to simplify the expense report. Travellers can snap an image of their receipts, then the app uses the info to create a report and submit the receipt for immediate reimbursement. If certain expenses require human review, the user can flag those receipts. Major companies like Salesforce, Unisys, and Elizabeth Arden, all use Concur, which creates an efficient experience, and employees can focus on more important tasks!
---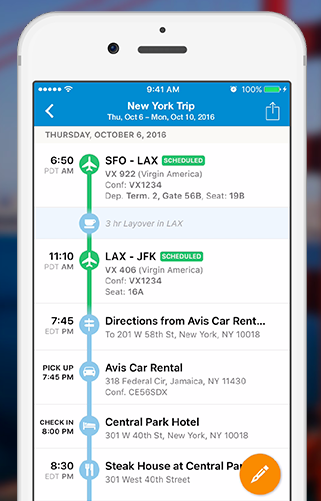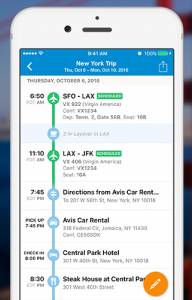 Tripit is like having a personal assistant who organizes all of your trip details and offers suggestions of places to visit and maps out your destination, in your pocket. Simply forward all your hotel, flight, restaurant, or car rentals to a single email address, and voila, everything is put in order by time and date.
You can also discover things to do in your free time based on your interests and availability, and even have access to a mapped out half & full day itinerary. The app is also available offline, so you're never without access to your information.
---
The Uber for Business dashboard is an excellent solution for businesses and business travellers. From one place, you can manage all of the team transportation, organize airport pickups for travellers, set up client rides, as well as automate billing, reporting and expensing, for a seamless experience.
With the help of these travel apps, you can have a more efficient business travel experience, have more time to catch up on your work tasks, and leave your mind free to be spot on in your meetings! Happy Travels!