A boarding pass is your gateway to flying. It is a critical document with respect to inventory management, customer service, and security. It contains access to a passenger's personal information, their flight details, seat selection, and in certain instances further security tagging or Secondary Security Screening Selection (SSSS).
There are now 2 types of boarding passes, a traditional paper pass, that requires printing, either at a self-service airport kiosk, or through an agent on arrival; and there is a mobile boarding pass. It's a pass that uses scannable QR technology to authenticate the passenger. Both passes are used to validate entry into security checks and for boarding onto the plane.
Secondary Security Screening Selection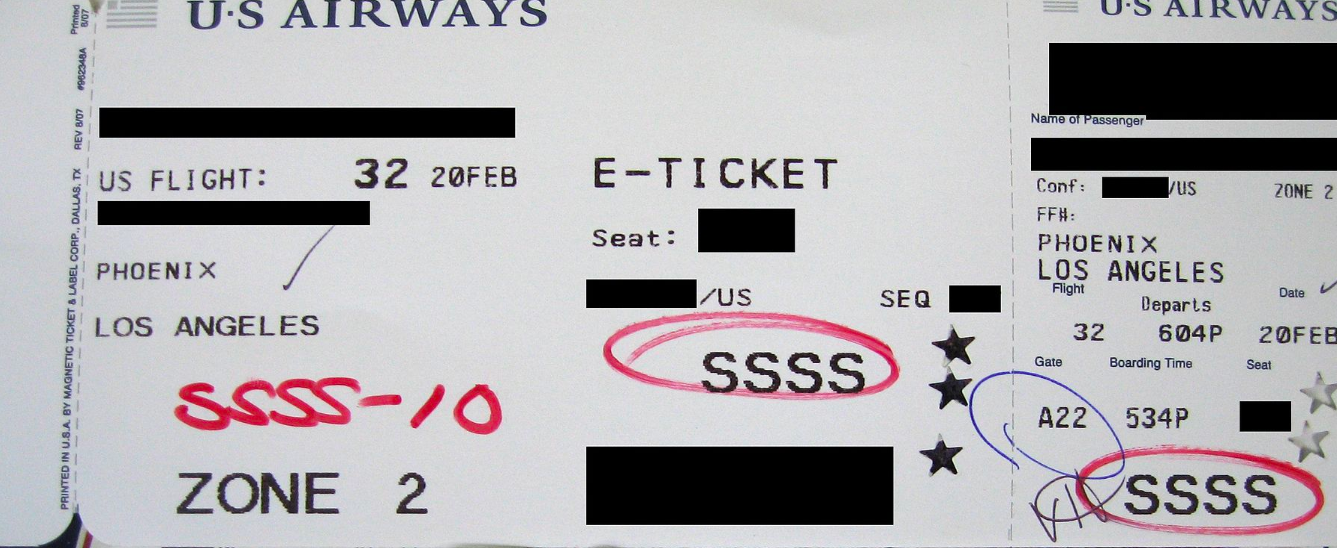 Sometimes your boarding pass will have a unique code on it, marked by 'SSSS'. This stands for Secondary Security Screening Selection. This means that you have been selected for additional security screening and could even be re-directed to a secondary room for further surveillance and inspection.
The pros & cons of the paper boarding pass
Pros
Paper boarding passes are cost efficient for the airline, especially when passengers print their own boarding pass. 
They also reduce heavy infrastructure costs for digital upgrades at check-in. With that said, most airlines now offer mobile passes so any expense in technology is now a sunk cost.
Cons
Passengers have to remember to check-in in advance of their flight.
Passengers need to have access to a printer and provide the paper and ink themselves, to avoid being charged to print their boarding passes at the airport. Affordable access to printers equipped with paper and ink one can use to print one's boarding pass can be difficult to find while travelling away from home, although some airlines have responded by allowing passengers to check-in further in advance.
The pros & cons of a mobile boarding pass
Pros
Ideal for travellers without access to a printer, and can speed up the time at the check-in counter or self-service kiosk.
Issuing electronic boarding passes is far more environmentally friendly than printing boarding passes, and consuming the additional ink and plastic required in the process.
Cons
What if your battery dies between check-in and boarding? Make sure you always carry a charger before heading to the airport. 
What if you cant access the Internet? Make sure you have taken a screenshot of your pass while you have Internet access.
Using a mobile boarding pass can also be a challenge when traveling with multiple people on one reservation. However, most airlines allow easy in-app access to all travellers on the same ticket.
As a general rule, a passenger with an electronic ticket will only need a boarding pass. If a passenger has a paper airline ticket, that ticket (or flight coupon) may be required to be attached to the boarding pass for him or her to board the aircraft. 
If you have connecting flights, a boarding pass will be required for each new leg (distinguished by a different flight number, and a different time), regardless of whether a different aircraft is boarded or not.