Today I caught up with an old friend and colleague  Justin Elton, the President of  the 10 STAR AGENCY group based in Vancouver (with offices in Toronto) https://10star.ca/
I was eager to hear about his recent trip to Toronto and see how his first business trip was since COVID-19 started.  With travel starting to come back and having known Justin for years, I thought it would be great to hear his honest answers about what travel is like in the 'new normal.'
Worldgo: Justin! Hope all is well. I see you are back travelling now, which is a great sign that things are starting to open up! Where were you off to this week?
Justin Elton: I had my first flight back to Toronto since the pandemic started, I had to head out there for work on a project we were working on out there.
Worldgo: Did you book an aisle or window? I'm an aisle guy myself as I like to get up and walk around.
Justin Elton: I actually ended up in business, I booked premium economy but the upgrade to business was only $250 on check-in so I took it. Got the window, it was awesome.
Worldgo: What was the experience like upon entering the airport?
Justin Elton: Fine, lots of signage, everyone was respecting the new rules and all the airport staff were very well organized. There was no sense of unrest or anything like that. YVR was actually busier than I expected.
Worldgo: What was it like going through security, any info on that?
Justin Elton: Quick and easy, no real difference, just had to maintain the distance in line, also the VIP Nexus line was gone due to the US situation but other than that no real change.
Worldgo: After security, were shops/lounges open in Vancouver?
Justin Elton: Not all of them but some of them, Starbucks, Tim's, the fast food places and the convenience stores were open, most of the other retail gift shops were still closed.
Worldgo: What was it like boarding the plane?
Justin Elton: Same as always, AC handed out little cleaning kits, masks and gloves which was a nice touch.
Worldgo: In-flight what was your experience like? Were food and drink still the same?
Justin Elton: No food service or drink service, we got a chicken wrap and as much water as we wanted. The staff stayed tucked away in their compartment for most of the trip. They would only come out to remind people to keep their masks on or to clear items.
Worldgo: Upon arrival into Toronto Pearson how would you compare it to Vancouver?
Justin Elton: Pearson was pretty quiet, only a handful of shops open.
Worldgo: What safety measures did you take before travel?
Justin Elton: None really, just packed my own mask and hand sanitizer.
Worldgo: How was your experience travelling?
Justin Elton: It was pleasant, way less crowded and hectic for sure. It was actually a really nice experience.
Worldgo: Will you and your staff be travelling again soon for work?
Justin Elton: Yes we will, after that trip I have zero concern with future domestic air travel. I would argue its safer than your regular day to day activities. Everyone is super vigilant about it, both the staff and patrons were cleaning everything. You saw people even wipe down their own seats and arm rests even though they had already been decontaminated. I don't think you could actually find a cleaner place to be right now.
Worldgo: Any travel hacks or tips for our readers/clients to bring with them that might make their experience smoother?
Justin Elton: This one is kind of funny. So you're supposed to wear your mask the whole trip unless you have to eat or drink. So on the way back I bought a bag of pistachios, they are very tedious and take a long time to eat so when I had those on my lap, slowly eating them I could keep my mask off while doing so. They don't provide pillows or blankets anymore so be sure to pack your own if you want to get comfy.
Justin Elton – President of 10 STAR AGENCY
With a head office in Vancouver and another office in Toronto, Justin runs a national brand activation agency that specializes in nightlife and entertainment marketing. They bring brands to life across Canada within Canada's entertainment channel and have been in the business of entertainment marketing for over 10 years. They are a full service activation agency, from concept, to development, production and on site execution as well as being one of the only full service agencies in Canada, making them a one stop shop for their clients.  https://10star.ca/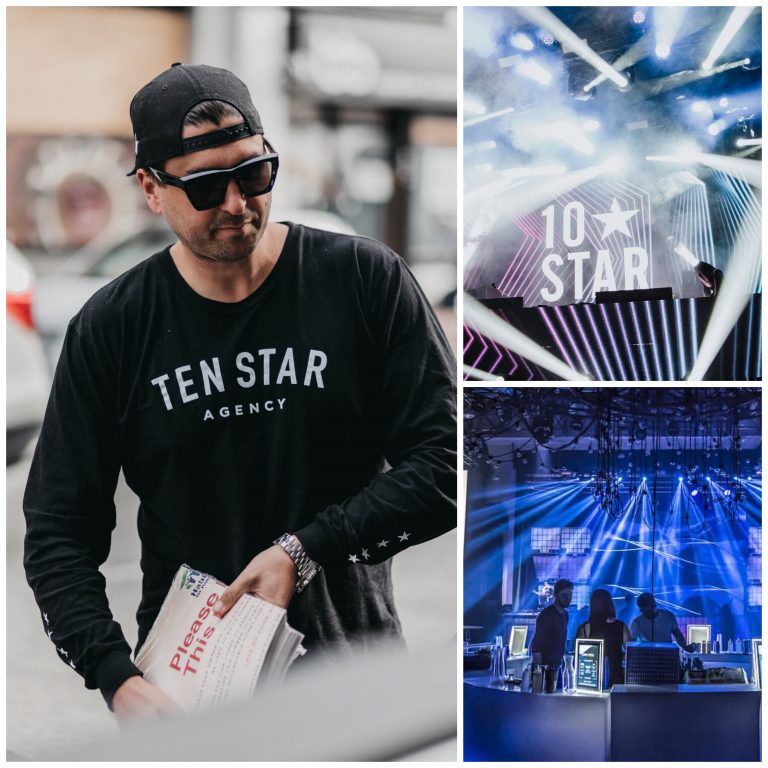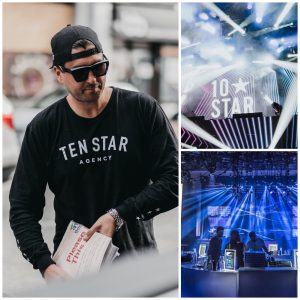 Written by: Miles Walker
Date: July 7th, 2020
Miles Walker lives for travel, which is quite fitting given his name! He has done BDM/Sales Manager work for On The Go Tours, Topdeck Travel and Blueroads Touring. He has called Melbourne, Tonga, London, Toronto and Ethiopia home at various points throughout his life and after recently travelling to Azerbaijan and Georgia his country count is somewhere in the low 80's.