Calgary for Bleisure? Oh yes!
How many times have you been to Calgary and not stepped foot out of the hotel to explore the city? It can be so easy to fall into the trap of not leaving your hotel. Meetings are often on hotel premises, and most have good onsite bars and restaurants too. I'm here to show you how to switch that up and give you some new ideas and insider tips for your next visit to try and turn your business trip into an enjoyable bleisure trip. (Bleisure travel is a portmanteau of "business" and "leisure", and, it refers to "the activity of combining business travel with leisure time").
Okay, so a few of these you might turn your nose up at because you're not one of "those" tourists. I get it! I often try to avoid the popular tourist stops on my travels as I don't like large crowds of people. My idea of travelling is to just wander lesser known areas and stumble across hidden gems. In saying that, I'm a glutton for collecting kitsch souvenirs, eating delectable foods, and enjoying a good view… and most of the popular tourist destinations check those boxes! I promise you that these experiences will make you view Calgary in a new light. Keep reading and you'll have all of the insider info to have the best bleisure trip possible.
Treat yourself to brunch
Okay, so Vancouver just got its first location of OEB Breakfast Co. which has been life changing, but OEB was actually established in Calgary in 2009. I have never before made the noises I made when I first ate at OEB. Their breakfast poutine will absolutely rock your world. If you're in Calgary with a free morning, do yourself a favour and get over to one of their locations ASAP. I highly recommend the "Meat-less to Say" breakfast poutine (but make sure to get it with added bacon if you're a meat eater like me!). Really though, you can't go wrong with anything on their extensive menu. See my photo below for further proof of the worthiness of their brunch.
Stretch your legs
After sitting in meetings, you're probably longing for a good stroll to stretch your legs. From downtown Calgary, the raging Bow River is a short walk away, flowing through the city with a mighty force from the glacial melts.  The southern bank of the Bow River heading east has a 2 kilometre (1.2 miles) pedestrian and cycle path from Centre Street Bridge all the way to East Village. This walk does not go unrewarded, as you arrive at the East Village you'll find the Simmons Building. A former mattress factory, it is now home to an incredible bakery (Sidewalk Citizen), a craft coffee shop (Phil & Sebastian Coffee Roasters) and a phenomenal Argentinian restaurant (Charbar). Grab yourself a coffee from the experts and head to the bakery for their delectable almond cherry brown butter tart.
2kms not enough, or coffee not your thing? You could also head west along the Bow River (on the northern bank) and you'll find yourself with the best views of the city at the top of McHugh Bluff. You will also be able to treat yourself extra for dinner after your calorie-burning adventures!
It's 5 O'Clock somewhere
What better way to explore a city than to drink your way through it? If you've got a free afternoon or evening, make the most of it with a brewery tour by the beer geek experts. You can choose to visit 3 or 4 breweries and you'll get a flight of beers at each stop. Calgary Craft Collection are the guys who will look after you. Don't want to join a group? You can easily Uber to each brewery for your solo beer crawl.
Heart racing adventures with windswept hair
Ever been on a motorcycle? What about in the sidecar of a motorcycle? If you've answered no, now's your chance. Tours departing daily from Calgary, and you can opt for a shorter city tour if you're on a time crunch or do a full day tour into the Canadian Rockies. Check out Rocky Mountain Sidecar Adventures. I've been riding motorcycles for 14 years now, and I still absolutely loved it. Trust me, being in a motorcycle sidecar is an unforgettable experience.
Motorcycles not your thing? There's mountain biking tours with Alberta 66 Mountain Biking, hot air ballooning with Sundance Balloons, white water rafting tours with Wild Water Adventures and Calgary even has Segway tours with River Valley Adventure Co!
Delight your appetite in Calgary
Had a long day of meetings, but all you've been thinking about for hours now is what you'd like for dinner? Say no more, we have you covered. Few things are as satisfying after a long day as tacos and a cold beer. Moose and Poncho is a small restaurant with communal style seating (we love their no frills approach!), and they will satisfy this craving for you and have you thinking of it for months to come. If you're still hungry, they do some of the best churros outside of Mexico.
Want a meal without the meat? Tamarind Vietnamese Grill & Noodle House is a small vegetarian and vegan joint that uses old authentic family recipes that are also gluten and MSG-free. How about something a little "extra"? Get dressed up and enjoy a nice evening out with a little mystery added – Betty Lous Library is a speakeasy that requires a phone reservation to get the password for entry! Cocktail dress encouraged, but not mandatory. However, baseball caps and jerseys will need to be checked, so don't dress too casual.
Views for days
The amount of people I've talked to who have been to Calgary and not visited the Calgary Tower is too high! The Calgary Tower is a must-see in my opinion, whether you're a tourist, local or a frequent visitor to the area. If you can get up there on a clear day, the views out to the Canadian Rockies are out-of-this-world stunning. Seeing the Rockies from such a height while the rest of the land lays flat and quiet really is something else. At 190 meters (623 feet) it's less than half the size of the CN Tower in Toronto, but out here such a height isn't necessary because of the flat landscape beneath you.
Get your culture on
Studio Bell is set inside one of the most beautiful pieces of architecture and spans across five floors. The exhibitions are hands on and you can play some amazing instruments (with video tutorials), try out some karaoke, and have a museum experience like no other. Studio Bell is fun, creative and won't make you yawn or want to tap out early.
If music isn't your thing, how about a sports museum? Canada's Sports Hall of Fame is located at WinSport's Canada Olympic Park and has been around for 65 years. They've got 12 galleries to stroll through with lots of interactive exhibits and you'll find your inner kid coming out to play.
Extend your stay a little while
For boutique hotels, I absolutely adore Hotel Arts. It's modestly priced and it's a really funky little spot with well furnished rooms, excellent dining options and centrally located. Got a larger budget to play with? The Hotel Arts Kensington is the place for you with only 19 large sized rooms and impeccable service. Their onsite restaurant is a must-visit too. Sheraton Suites Calgary Eau Claire is a popular choice for our business travellers, along with Le Germain Hotel. Both offer great service, comfortable rooms and bit more luxury. For something no-frills the Best Western Plus Suites Downtown is a great option with stunning Calgary skyline views and an included hot breakfast.
We hope that next time you head to Calgary for business travel, you will be able to fit some of these great stops and eats in to upgrade it to a bleisure trip worth remembering!
Reach out to a Worldgo Specialist at 1-888-236-1566 or by email at travelrequests@worldgo.ca
We would love to plan your next Calgary trip for you.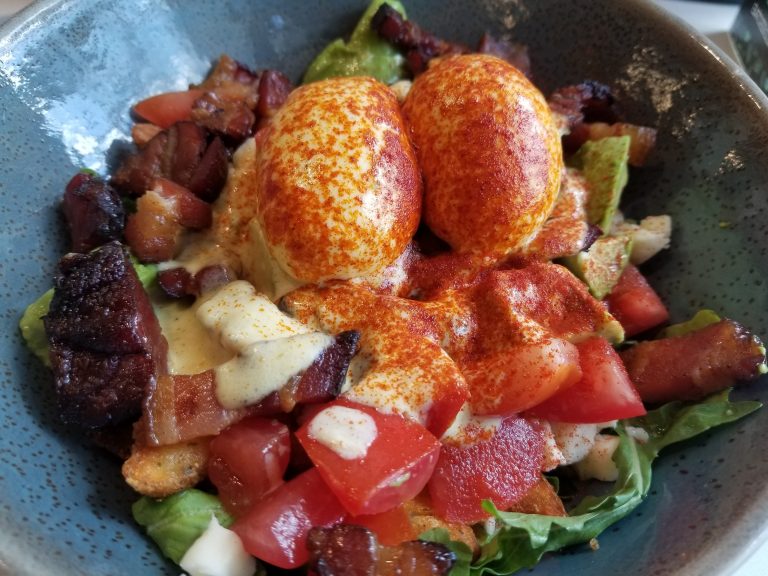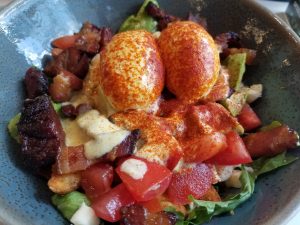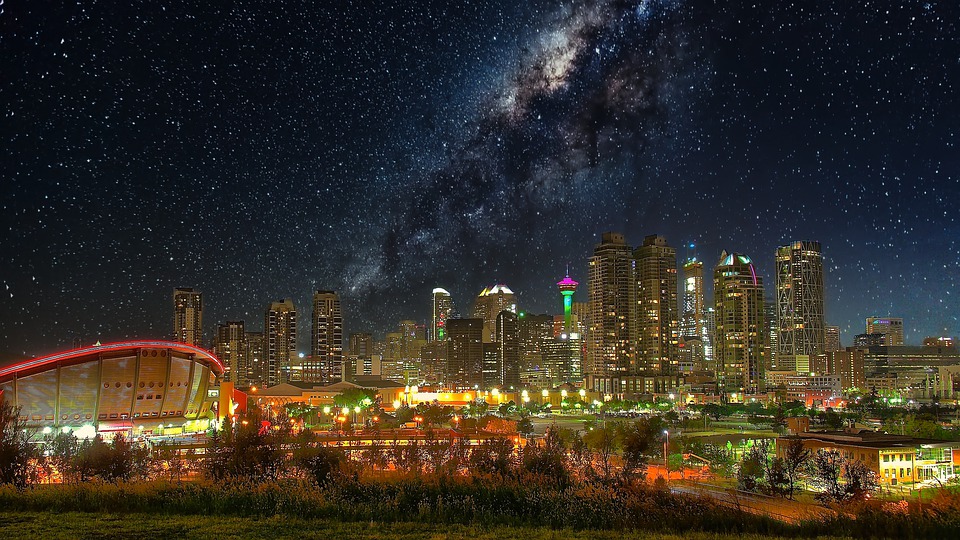 Written By: Holly Atkins
July 29th, 2020
Holly Atkins has been working in tourism for many years as a travel manager, tour guide and on the front desk in a couple of hotels. An Australian Canadian citizen that now permanently resides in beautiful Vancouver, BC, Holly can't think of a better place to call home with the vast mountains and her oceanfront dwelling. Touring on motorcycles for the past 14 years has allowed her to see places that few discover, and get off the beaten path to experience all that the open roads have to offer. Visiting a vast amount of the Oceania region, trekking around Europe, discovering BC and most recently travelling to Jordan and Egypt, she's always looking forward to the next adventure!