Our top 5 of the Best Restaurants for Client lunches in Toronto
Toronto, Ontario the largest city in Canada, and one of the most multicultural and cosmopolitan cities in the world. It's an international centre for business and finance, as well as a hub for media, information technology, film and other bustling industries. An incredibly vibrant, inspiring city, it's a popular destination to meet and impress clients. 
Below, you will find our top 5 of our favourite locations that ensure your next client lunch meeting is at one of the best restaurants in Toronto.
1. Terroni Queen Street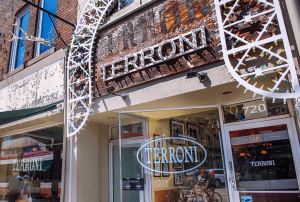 Photo credit: Terroni
Terroni's first location is located in the heart of Queen Street West. It has quickly become a local favourite and is one of the best Italian spots in Toronto. Terroni serves a variety of salads, pastas, pizza, and paninis to be enjoyed on the great back patio in the summer months, or a cozy table indoors.
 This Italian-style restaurant has two more locations in the city at Price Street, and Adelaide. Italian food is a classic when meeting clients, so make it a memorable experience!
2.
Le Select Bistro
Photo credit: Blogto.com
Le Select Bistro has a strong belief that "what we put in our body three times a day has an impact on how we feel". That belief trickles down to the diner, who can expect sustainable food free of pesticides, hormones, antibiotics and other nasty chemicals.
Le Select Bistro looks like it was plucked right out of France and strategically placed in Toronto's Downtown. Your clients will delight in the delicious food, and Parisian ambiance.
3.
–
Richmond Station
Photo credit: BlogTo
Richmond Station is a must go spot in the heart of the city, a lively neighbourhood eatery.
Located on Richmond St, a few doors west of the Yonge St junction. This restaurant is a wonderful choice for business dinners or team lunches because of its focus on outstanding food and comfortable professional service. The staff is kind and helpful. Also, it carries a great selection of  wines.
4. Momofuku – Kojin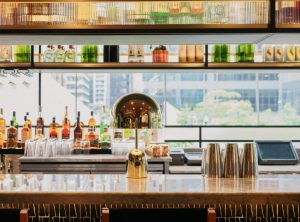 Photo credit: Momofuku Kojin
The Momofuku family of restaurants has been hugely successful, and it's no wonder why. With changing menus, a mind for fresh and local ingredients, and an amazing presentation.
Kojin is a restaurant where you can experience global flavours and cooking techniques with an emphasis on local, quality ingredients cooked over a charcoal flame.
5. Union
Photo credit: TripAdvisor
The farm to table, hip spot Union, is well known in Toronto. Besides the tasteful decor, the food is really the standout here. With a few constant staples on the menu, Union has an outstanding daily menu which centres around fresh, local, seasonal ingredients.
Your clients can expect housemade pastas and breads, fresh seafoods, local meat, a great wine selection and divine desserts.
Bonus Point! Planta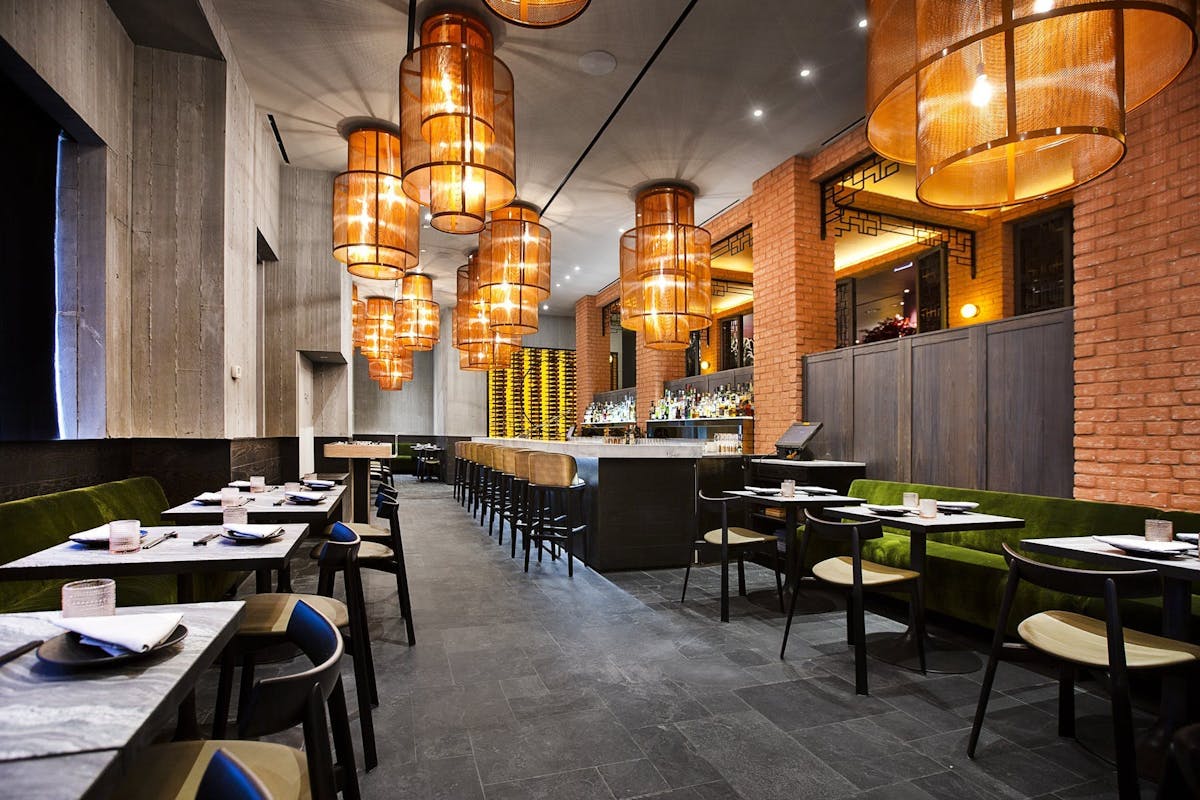 Photo credit: Planta
Are you getting lunch with a vegan client? We got you covered! Planta was founded in 2016 by Steven Salm, Founder and CEO, and David Lee, Co-Founder and Executive Chef, with the goal of increasing the accessibility and acceptance of plant-based eating options.
In the process of creating the world's first hospitality collective composed entirely of plant-based restaurants, PLANTA  has 4 different locations in  Toronto where they reimagine, reinvent, and revitalize the food industry with a great customer service and a quiet atmosphere to enjoy your meal and have a great conversation with your clients!.
Having a meal with your clients is such an important way to get to know them outside of an office environment. When planning your lunch meeting, make sure to take the extra care and ask about any food preferences or allergies. A few questions goes a long way to building trust with your clients and showcasing your dedication to their business.
At Worldgo, we hope that you enjoy our top 5 picks for the best restaurants in Toronto, and we invite you to reach out to us if you need help with Corporate Travel Management; it will be our pleasure to assist you, but for now, Bon appétit!