Recently we published an article with some great packing tips, but finding the best vessel to make your packing seamless is equally as important. Whether you're looking for a low-cost option or are ready to invest into something that will last for years to come, we've put together a list of our favourites. These packing solutions all help to create a seamless business (or leisure) trip, and keep everything where you need.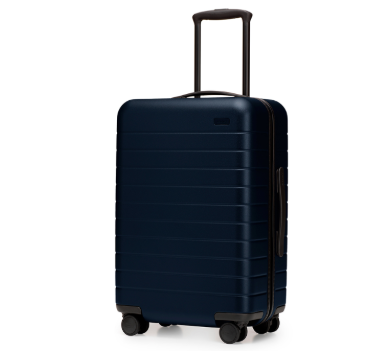 This carry-on is quickly becoming a favourite among business travelers and social media influencers alike. Not only are these suitcases extremely durable, the internal compression system makes packing a breeze. The 360-degree wheels make it a dream to move around, and a hidden laundry bag keeps your dirty laundry separate from your clean clothes. Perhaps our favourite feature is the ejectable battery which quickly and easily charges your phone while you're waiting for your flight.
The company also has a number of other sized suitcases if you're packing for extended travel, as well as packing cubes, garment bags, etc which are designed to fit their cases. You can also customize colours, monograms, and more to truly make the bag yours.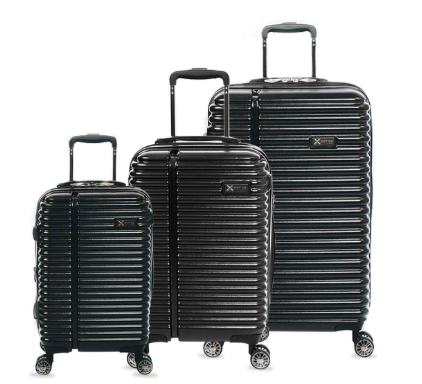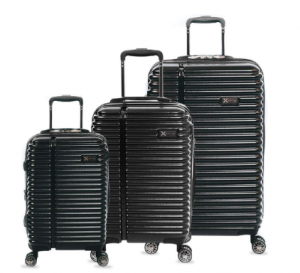 A budget version of the Away luggage comes in the iFly Admiral series. For under $400 USD, you can purchase the set, which includes a carry-on, medium, and large case. The carry-on includes a USB port (battery not included) to make charging your devices convenient, and the medium and large sizes have a removable garment suit bag, 3 full-zip interior compartments, a wet pocket for any damp clothes, and more!
This set is a great option if you don't want to spend a bundle, but are looking for incredible value!
Luggage Add-ons:
If you've already got the suitcase that works well for you, but are looking for a convenient carry-on to hold your suits, dresses, and small items you need to access, check out these fantastic garment bags: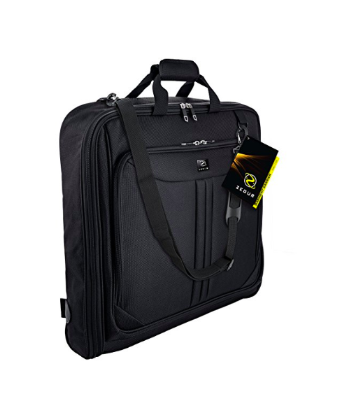 The Zegur 3 Suit Garment Bag makes for convenient, wrinkle-free transport of your suits, dresses, ties, and even a pair of shoes. You can easily pop this bag in the overhead bin without worrying about it getting bunched up or bundled amongst the other passengers' bags. The front pocket gives easy access to your electronics, paperwork, a book, passport, basically anything you'd need to have access to on your flight!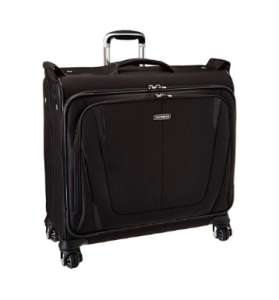 This Samsonite garment bag is in a higher price range but is a great option for the business traveler who needs to hold up to 7 days worth of suits, dresses, etc. This awesome travel system unfolds perfectly to minimize wrinkling, and efficiently keeps everything right where you need it. It is not ideal for a carry-on, as the dimensions may not allow it, but you can rest assured everything will be kept in place for your arrival. This awesome addition to your travel luggage enables you to spend more time relaxing and less time having to iron all of your business clothes.