The (Surprising) Benefits of a Private Jet Rental
The thought of taking a commercial flight doesn't always appeal to everyone. In an age where time is money, convenience is king, and personal health is top-of-mind, we're seeing new demand for private jet rentals and the advantages they offer.
Without question, flying on a commercial airline has become more of a hassle than ever. Longer line-ups. Geo-political disruption. Volatile pricing and operational 'efficiencies' have lowered customer service standards and reduced the return-on-experience. 
For people who demand time efficiency, productivity, greater confidentiality, customer service, and the finer things in life, private flights are, by far and away, their best option. Eric Sakawsky, CEO of Worldgo Travel Management adds 'Client demand for private jet rentals is no longer a once-in-a-blue-moon request, it's easily one the fastest-growing segments within the corporate travel sector. It boils down to faster, better, safer.' 
The following is a deep dive into some of the reasons why people should consider flying privately:
Increased Productivity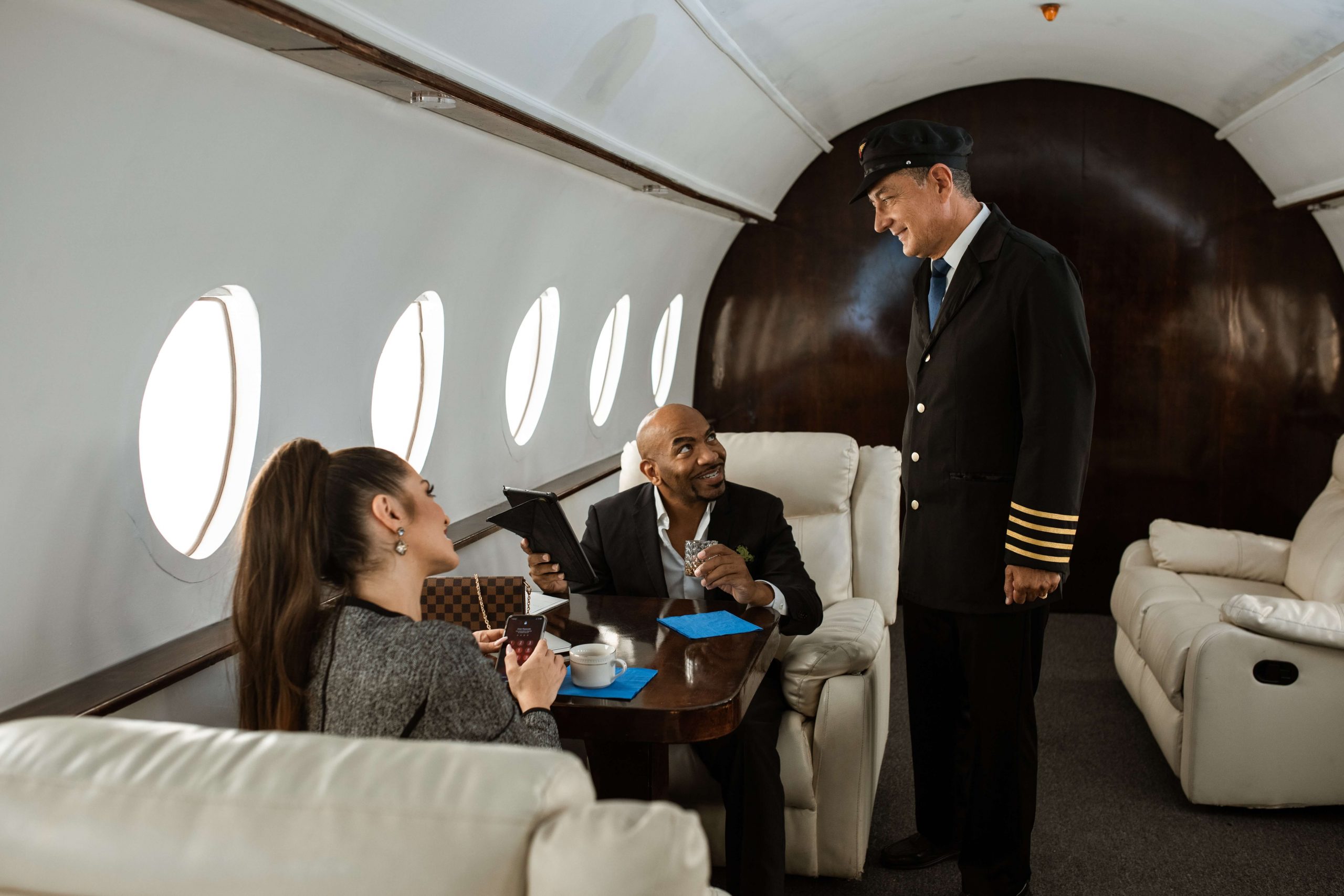 People fly in private jets for a variety of reasons. Naturally, one of the main reasons is for business. This is why the terms 'business aviation' and/or 'private aviation' are frequently interchanged.
Working while in the air is a fantastic way to get things done and be productive. Traveling by private jet rental is swift and effective, giving an often invaluable work session without the stress of commercial flights, whether you're attending a meeting, working on business initiatives, or simply need time away from distractions.
By increasing efficiency, business aviation has a positive impact on the bottom line. In addition, the peace and seclusion of a private jet cabin might be the ideal setting for a productive meeting, saving you time at your destination. When working on your laptop or catching up on business at 30,000 feet, you have complete privacy.
Whether you want to boost your job efficiency on board, avoid distractions from other passengers, or simply dazzle your clients, traveling by a private jet service will ensure that you stay productive from beginning to end by making your flight worry-free and pleasant.
Flying private also allows you to get to your location faster and more effectively, giving you more time for client meetings, site inspections, and other critical business matters.
Private Jet Rentals Save Time
Commercial flights can be a stressful experience. You must factor in security lines, overcrowding at airports, and long flight times and layovers. Commercial flights may save you money, but they also cost you time, which is more significant to many people than money.
With private jets, you can avoid all of the hassles and headaches. You may sit back, relax, and enjoy the flight while freeing up time for more important things. Within 15 minutes of arriving at the airport, you'll be in the air. When compared to scheduled flight wait periods of up to two hours, this provides a significant time benefit.
Did you know that private jet rentals save its passengers a significant amount of time compared to commercial aviation, saving an average of 2 hours (127 minutes) every flight? 
Less Baggage Restrictions on a Private Jet
The next advantage worth highlighting is traveling with fewer baggage limits.
Most private aircraft have substantial baggage allowances, with far fewer restrictions on weight and size than commercial flights. Commercial airlines frequently charge additional fees for unusually sized items such as golf bags or skiing equipment, if you can even take them with you at all.
If you travel with a lot of gear or have various recreational interests that require large things, such as skis, surfboards, etc., this can be a huge benefit. Engineers, for example, may need to transport bulky and heavy equipment to their destination, and private aircraft may handle these requirements without additional fees or bother.
Another advantage of flying with a commercial airline is that your luggage is less likely to be lost. Thousands of commercial customers arrive at their destination each day without their bags owing to technological issues, airlines misplacing luggage, misconnecting flights, delays, and other factors.
When traveling privately, the chances of your luggage getting misplaced are nearly nil because you are always in close communication with the aircraft crew and may retrieve your bags as soon as you disembark the plane.
Flying by private jet also means you'll spend less time recovering your luggage, emphasizing the significant time-saving advantage.
Far More Airports to Choose From
Another advantage of traveling by private jet is that you can go to smaller airports that would be inaccessible by commercial airline trips.
Private jet charters can land on runways that are shorter than those used by commercial airlines. Instead of landing at a congested commercial hub, you will have the option of picking which airport you wish to land at.
Passengers can fly more effectively since they can choose the best airport for their trip rather than the one that is nearest to them. This saves you time on the road and allows you to land closer to your destination.
Business jets can reach 5,000 airports in the United States alone, whereas commercial airlines only reach roughly 500. (Photo courtesy of NBAA)
The number of airports accessible to private jets is many times greater than the number of airports accessible to commercial aircraft around the world. This does not even contain all of the locations reachable by private helicopter flight!
The following are some fascinating instances of airports that are only accessible by private aircraft and not by commercial airlines:

Confidentiality
Private aircraft charters are also popular with those who place a premium on privacy.
On a commercial flight, there's no way of knowing who will be sitting next to you. Apart from the crew, you'll be the only people on board, as the phrase "private jet travel" implies. This level of privacy is unrivaled by any other mode of air travel. Confidential or sensitive conversations are next to impossible and can be quite intrusive if you're attempting to do business or talk about personal topics.
Furthermore, other passengers, especially young ones, may become loud or boisterous, making it impossible to do tasks and sometimes rest. Instead of focusing on what matters most to you, you may spend the entire flight in frustration. 
For people who lead a quiet life or have a degree of personal fame, traveling privately is the only way to guarantee that their privacy and anonymity are protected.
Whether it's a romantic retreat, a business trip, or a family vacation, everyone wishing for privacy in the air should at least consider flying private.
Fewer Unexpected Delays and Last-Minute Gauging
Commercial flights are often delayed due to upstream connecting flights, baggage issues, and security concerns. While some airlines lower ticket costs to increase the number of people they transport, most actively raise ticket prices as they meet their yield quotas. This bursts the last-minute deal myth. 
Both of these realities are far less common with private jet charters, which often charge the same amount whether the flight is in a few days or a few months away. Because private flights are available on-demand, you can book your flight whenever it is most convenient for you.
When flying private, getting to a business meeting in Miami from Toronto might take a full day, if not an overnight stay. A private jet can complete the same journey in a manner that gets you home for dinner, and back at the office bright and on time the next day.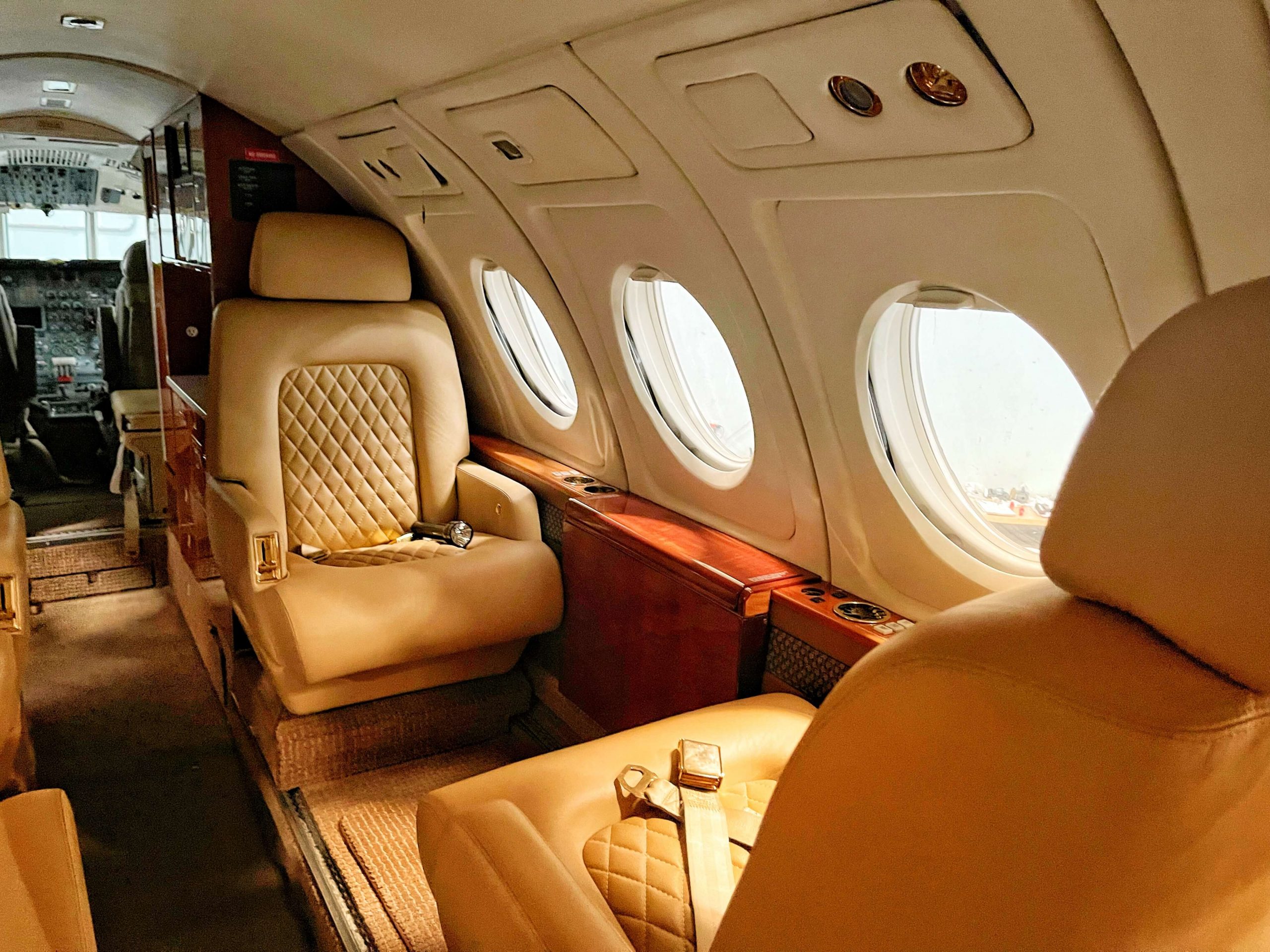 Convenience and Luxury on Private Jets
Flying aboard a private aircraft is a more opulent mode of transportation, with more facilities and more legroom. You may stretch out and relax in your own private area rather than crowding yourself into a tight seat. Private jet flights, on the other hand, provide customers with more than simply seclusion; they also provide comfort and luxury.
You can recline in comfort and sleep deeply for the entirety of the flight, spend quality time with your family, or get some work done with no strangers sitting next to you, near or far. You can also avoid the dreaded middle seat by flying on a private jet. You'll get your own comfortable seat, as many as you need, and no one else will be seated next to you. This is particularly advantageous for those who travel with their families or who dislike traveling with strangers.
You are free to roam the cabin, spread out on couches, or even recline a seat to nap in between destinations.
You'll also have access to a galley, which may include a minibar or more comprehensive culinary options, as well as the onboard entertainment system. Everything is done to make your flight as relaxing and comfortable as possible. Of course, the premium, personalized service with all of the added indulgences is included.
Convenience and adaptability are two of the most important factors to consider. In many respects, private aircraft make travel more convenient.
Culinary Delights
When flying commercially, you are forced to eat and drink the airline's food and beverages. Customized meals (if available) are bland, require a long lead time to submit your order, and may not meet every dietary requirement.
When you fly private, though, you have complete control over your culinary experience. For a completely personalized flying experience, you can pre-order meals with short notice, choose your favourite beverages, and board with all of your favourite snacks.
It's like traveling in a five-star restaurant when you fly private.
Even your pets are treated like CEO's
Pets can fly with their owners in style on private aircraft, which is an option for luxury tourists. When flying by chartered plane, most charter firms and operators allow you to bring your dogs along. Fly private and treat your faithful dog, cat, or other pet as if he or she were a true VIP.
Traveling without a care in the world
Traveling by private plane is a stress-free experience. There are no crowded places, long queues, noisy kids, middle seats, or off-putting washrooms. There's no need to be concerned about anything other than traveling from point A to point B and doing so in the most comfortable and convenient manner around.
Traditionally, flying private has been associated with wealth and status. Flying aboard a private aircraft can make the difference between success and mediocrity. Whether it's for business or pleasure. It is for this reason that many travelers regard any extra travel costs to be worthwhile.
Some Frequently Asked Questions About the Benefits of Private Jet Rentals
Can private jet rental help me save time?
Absolutely. Private jet rental eliminates the need to spend time in long lines at airports, and the flight can be scheduled to meet the needs of your schedule.
What makes private jet rental more comfortable than commercial flights?
Private jets offer a much more spacious and comfortable environment, with amenities such as private restrooms, comfortable seating, and even in-flight entertainment systems.
Is private jet rental more expensive than commercial flights?
The cost of private jet rental can vary depending on a number of factors, but it can often be more cost-effective in the long run when compared to the time and money spent on commercial flights.
What are the privacy benefits of private jet rental?
With private jet rental, you can enjoy a more private and secure environment, without the distractions and interruptions that can occur on commercial flights.
Can private jet rental help me avoid long security lines at the airport?
Yes, private jet rental allows you to bypass the long lines and security checks at commercial airports, saving you valuable time.
How can private jet rental improve my productivity while traveling?
With the comfort and privacy of a private jet, you can work more efficiently and effectively while in transit, allowing you to arrive at your destination ready to hit the ground running.
Can a private jet rental help me save money in the long run?
If you are someone where time is money, than yes, by reducing the time spent in transit and improving your productivity, a private jet rental could very help you save or make more money in the long run.
What are the benefits of private jet rental for international travel?
Private jet rental offers the added benefit of avoiding the long wait times and hassle of international commercial flights, as well as increased comfort and privacy.
Is private jet rental available for both US and Canadian business managers?
Yes, a private jet rental is available to both US and Canadian business managers, offering the same benefits and advantages to both countries.
How much does it cost to rent a private jet?
The cost of renting a private jet varies based on factors such as the type of aircraft, destination, and length of the trip. On average, a private jet rental in the US and Canada can range from $5,000 to $20,000 per hour.
How do I pick the right jet for my private flight?
To pick the right jet for your private flight, you should consider a number of factors such as your destination, number of passengers, budget, and any specific needs or preferences. If you want to learn more about how to choose the right private jet rental, you can talk to one of our corporate travel agents about all the benefits of flying privately. We'd be glad to help you.